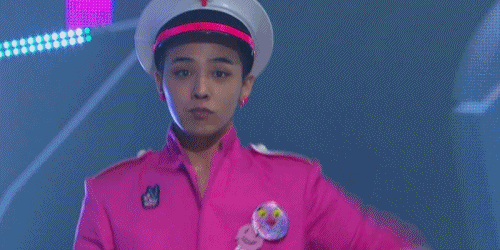 We all knew it was coming, they even said so themselves that they'll enlist in early 2018. But it was still especially hard for me. And I'm sure lots of VIPs too. When it was announced on freaking Valentine's Day that Ji-yong would be enlisting on the 27th of the month. I remember distracting myself the whole day because I didn't want to deal with the news. But at the end of the day, when I had nothing but the silence of the night as I tried to sleep, tears ended up falling.
It's not like I'm his biggest stan. I even quit kpop for a couple of years (late 2012 to early 2017) but still did care about Big Bang and him, but just not as much as I used to. I ended up coming back to kpop last 2017 because he was coming to the Philippines and I wouldn't miss that chance to see him perform live. And now I'm in a kpop blackhole again and once again, he was my gateway.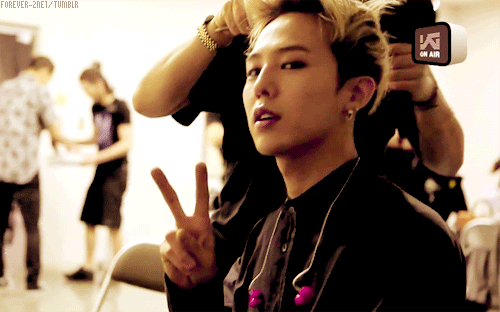 Big Bang was my introduction to kpop and Ji-yong was my first kpop favorite, my first kpop oppa. I remember first seeing photos of TOP on a random blog and thinking that he's handsome back in 2008, in my high school dorm. I then got curious what's this Big Bang, this kpop, so I then proceeded to watch the music video of "Haru Haru" and the rest was history. GD caught my eye immediately and he had been my favorite since 2008.
I thought because I left the kpop scene for some years, I wouldn't be as gaga when I see GD perform live but I ended up crying a couple of times, like how when I first saw Big Bang live. I remember defending him all the time back in college, even his dubious fashion statements and whatnot. His songs marked certain phases of my life, as with his hair color and hairstyle. I didn't realize back then how ingrained GD was in me growing up.
I've been used to male Korean actors being "taken" by the army but Ji-yong is really the first kpop oppa I really care about. Taecyeon has enlisted, among many others, but all I thought was that's par for the course. But with Ji-yong, even if it was inevitable, I still cry and feel sad that he's leaving for two years. Sometimes I feel that I'm overacting but it is what it is, this is how I feel.
Mostly, I'm honestly worried what's gonna happen to him in the military. Our soft boy, our shy boy. Despite all his swagger and confidence and charisma onstage, Ji-yong is shy and easily embarrassed and I kept on thinking if he's gonna be okay in the army. And then I think that at least he might find some peace of mind in there as he'll be away from the media and the public eye, although if you've seen the photos from his enlistment, EVERYONE is looking at him. The other males enlisting, the families, EVERYONE. After all, he's a superstar.
I've been stalking photos and videos of his enlistment a while ago but I was still kinda in denial. I know it's just temporary but WHY AM I FEELING LIKE THIS I DON'T KNOW
Then I saw this tweet:
And I knew I had to shift how I think to this. Waiting is nothing, because we know he's coming back, Big Bang is coming back. And their music is always there, I can just listen to them again and again, as I've been doing ever since coming back to kpop. I mean, what's two years without new content, right? RIGHT? *convincing myself*
Anyway, Ji-yong oppa. I hope you get to rest from all the watchful eyes of the media while you're in the military. Eat your meals and serve well! See you when the flowers bloom, indeed. AND I AM CRYING AGAIN I CRY EVERY TIME I READ OR SAY SEE YOU WHEN THE FLOWERS BLOOM
I fear that I'm not coherent but these are just my thoughts right now. Humor me as I try to come to terms with this.