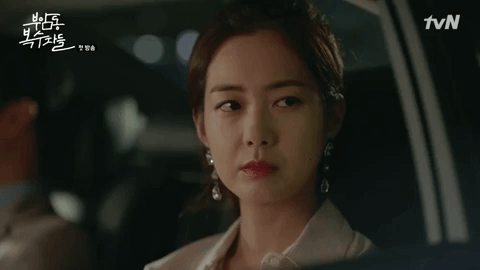 I'm doing weekly round-ups now, which will include any media I consumed for the past week, from Sunday to Saturday. I'd be glad if you end up getting some recommendations but I'm only doing this as a form of a media journal (to make it easy to write reviews later on). And fine, an actual journal too. Here goes!
~MUSIC~
HELLO THIS SONG WON'T LEAVE MY BRAIN AND IT WON'T LET MY BODY STAY STILL BECAUSE I CAN'T HELP BUT DANCE TO IT
~KOREAN VARIETY~
Winner over Flowers: And it's over. I felt so proud of mah boys and I also felt like crying when they cried while seeing the baby whale practicing again and again, which reminded them of themselves. I know I'm only a recent fan (just this 2017) and compared to the heartbreak and hardships other ICs went through with them, I absolutely had none of those because 2017 was their year. Even though that's the case, I still feel like a proud and protective mama bear towards them. MY PRECIOUS BOYS, KEEP ON SHINING. And even if you don't, we still love you. No pressure at all. You can't do anything to disappoint us.
~KDRAMAS~
I didn't watch anything this week. It's like I was in denial over all the shows ending so I just didn't watch them so that they're not over yet. #dayanlogic
~JDRAMAS~
Ito-kun A to E / The Many Faces of Ito: I did binge this one! Hahaha, binge sounds so obsessive when in fact this was so short that I only spent under 4 hours to finish the whole show. Gah, love the brevity of Japanese dramas! I've written my review of this one, to be posted this coming week, so just check that out!
~TWDRAMAS~
Murphy's Law of Love: I've been dreading the episodes because I feel like the second leads are gonna be irritating but it just keeps on surprising me because they're actually logical and nice and EVERYTHING I'VE NEVER SEEN ON A TAIWANESE DRAMA. Hahaha! So refreshing to see the couple unperturbed by everything and actually talking! Eight more episodes!
~TV~
Mr. Robot: Good lord, I almost cried a lot of times with that episode. This episode didn't further the plot and I feel like the season has slowed down and kinda filling up the season with ~characterization~ and ~emotional~ episodes until the finale where they will tease us with what's gonna happen in the next season. (It's gonna be Elliot and Dom versus the Dark Army, amirite???) Still though, even if the plot isn't furthered, when Sam Esmail gives you such an emotional episode, you don't say no. FEELINGS FEELINGS FEELINGS. I love how Elliot was there for Trenton's brother and how the kid was there for him, and effectively stopped him from taking his own life. HUHUHUHU YESSSS LET'S FIGHT BACK, ELLIOT!
~BLOG~
I reviewed two web dramas: Last Minute Romance and A Person You Could Know. I also FINALLY posted my review of Strongest Deliveryman. Then I also shared the songs I jammed to this past November.
***
How about you? What are you watching or reading these days? Any recommendations for me?